Comté & Prosciutto Skewers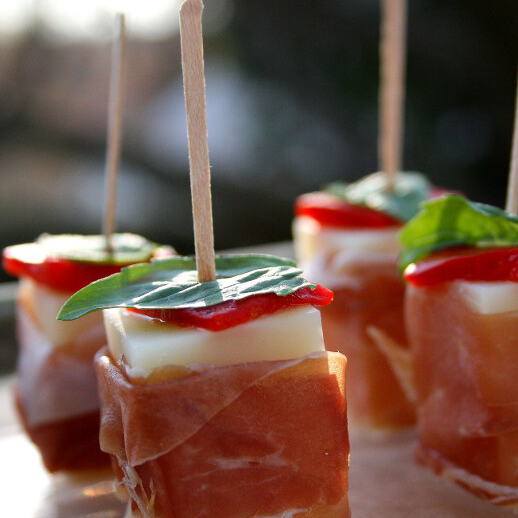 Comté & Prosciutto Skewers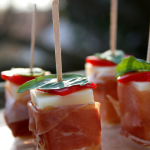 Aged Comté (14-24 months) has a nutty flavor that pairs terrifically with cured ham like Prosciutto. Make this fast and delicious hors d'oeuvre for your next party or picnic. *Tip: When serving Comté as an hors d'oeuvre or on a cheese plate, be sure to let it sit at room temperature for at least 30 minutes before serving; this will allow for the fullest expression of flavors and aromas.
Ingredients
Aged Comté, cut into 1-inch cubes
Thinly sliced Prosciutto, cut into 1-inch strips
Roasted red peppers (fresh or from a jar), cut into ½-inch squares
Chervil, parsley or basil leaves
Roasted almonds for serving (optional)
Instructions
Wrap each cube of Comté with a strip of Prosciutto. Place a piece of roasted pepper on top of the Comté, followed by a small chervil, parsley or basil leaf; skewer with a toothpick.
Line the skewers on a platter and serve alongside a bowl of roasted almonds as a delicious hors d'oeuvre or snack.